Water Purification
Water ability - Medium flow - Compact
Water purification. Ultra-Bio-Ozone® Compact and Complete Water Treatment Unit
Order this product
Rain, wells, boreholes.
Additional sterilization of drinking water from the public supply.

For the treatment of water for agriculture etc..
Compact and comprehensive water treatment unit Ultra-Bio-Ozone® for simultaneous use at 6 water points; ready to position and adaptable to the water requiring treatment, comprising:
For the treatment of water in homes with small and medium throughput
For the treatment of water in the food industry
For water treatment for small hotel complexes and holidays structures
In agriculture, dairies, cheese factories, restaurants, etc.
Water ability – Medium flow – Compact
Water purification using ozone and ultraviolet has advantages over chlorine or other chemicals, because there is no residual product in water. Water ability – Medium flow – Compact.
Ozone and ultraviolet stand out for their environmental performance and their proven results on bacteria, virus and algae.
Ozone and ultraviolet have no impact on the water.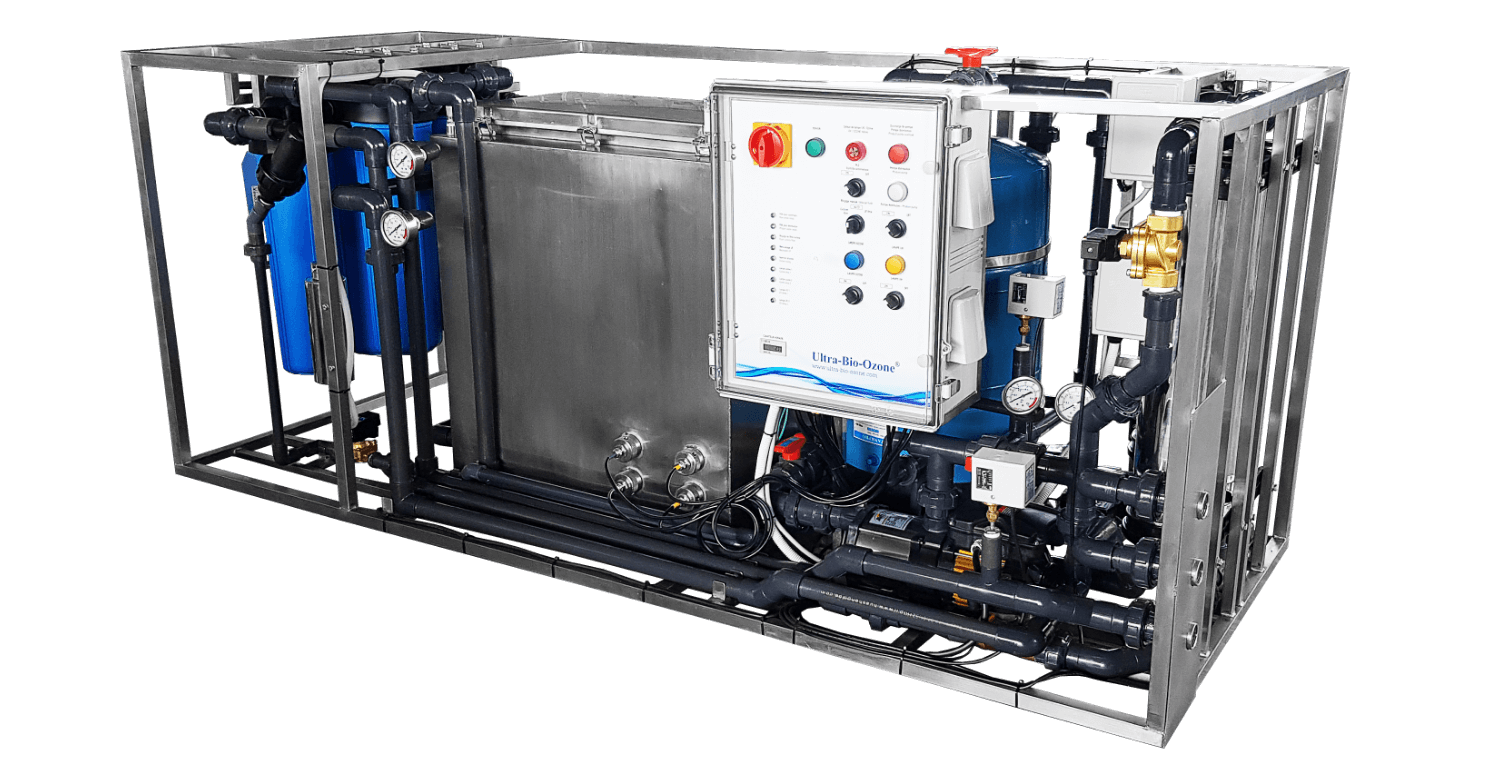 This specific model for drinking water has been developed by our engineers
for effective* and economic** use
Efficient
Have two methods of treatment UV and OZONE eliminates all forms of microbiological contamination.
The ozone kills by oxidation, through a breach of the cell membrane in just a few seconds of contact.
UV has an antiseptic effect on micro-organisms – rendering them inactive (no longer reproductive) or destroying them.
In the case of heavily contaminated water further filtration can be added as an option.
Economical
Thanks to its complex electronic management it turns on only when it detects the passage of water, without the risk of leaving a portion of the water without treatment, unlike other UV-C systems of water treatment , which remain on 24/24 because they are not equipped with this expensive electronic management.
It is equipped with long-life filter, to be changed only every 200,000,000 litres of water or "200 m3"
The operating life of UV-C lamps is 10,000 hours.
4 UV-C° lamps (4×42 w)
Ozone production: =2 g/h
Inlet / outlet diameter: 25 mm
At the entrance :
Self-cleaning pre-filter.
Very large capacity sediment filters to stop fine particles or activated carbon filters.
Bacteriological treatment :
Ozonization with a contact tank of 180 liters / 220 liters for the new models.
Double UV-C treatment chambers.
Ozone destroyer.
Patented injection to, for example, treat water pipes after the system.
To the output :
Micro-filtration or ultra filtration capacity from 1,000 to 4,000 litres/hour*
Equipment :
Ultra-silent water pump with pressure switch to maintain a constant flow of 1,000 to 4,000 litres/hour* with a pressure of 3.5 bars, even if the inlet filters are partially clogged the flow and pressure are maintained in the water network house water.
304 stainless steel pressure tank minimum 25 liters.
Control box with PLC (Programmable Logic Controller).
Complete management of the stop and start mode of the water treatment: the system operates only when there is water intake. Thus the system stops 3 minutes after the last water intake. There is therefore no longer any electricity consumption, unlike a traditional UV which must remain on 24 hours a day.
Assembled on a 304 stainless steel frame.
Example of installation in a cheese dairy in Switzerland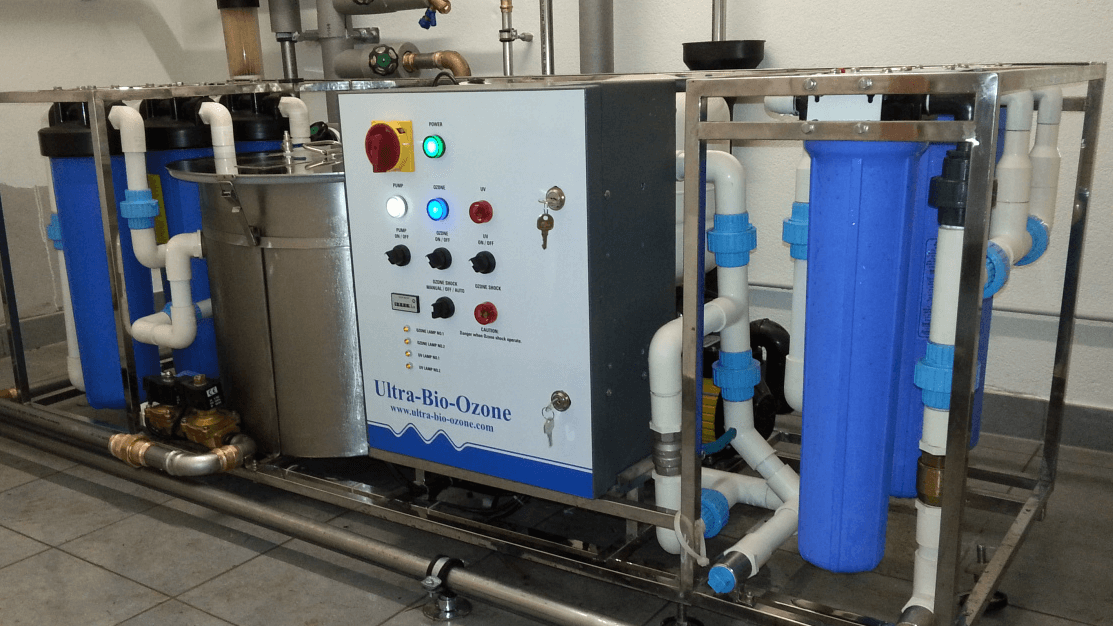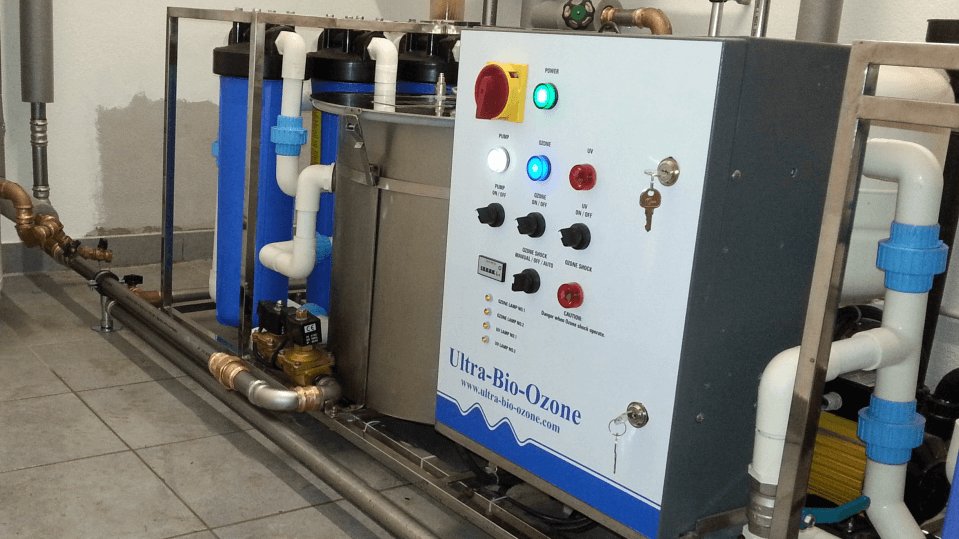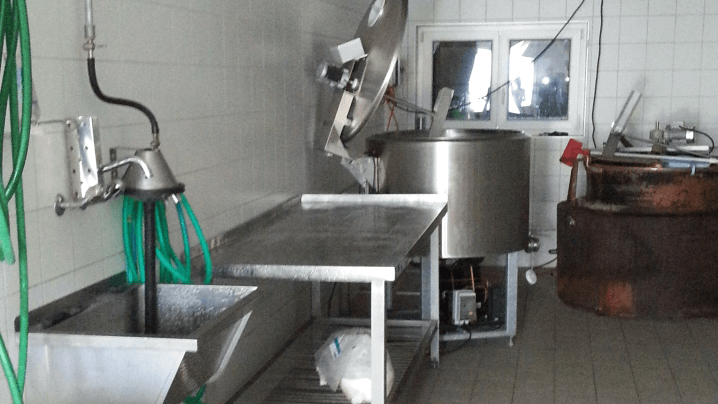 New: Following numerous requests, we have set up a start-up service for Ultra-Bio-Ozone® systems.
Patented injection system
The "U-B-O" system is simple to install and comes assembled "ready to install".

ULTRA-BIO-OZONE® SWITZERLAND.
Specialists in 100% organic water and surface treatment. Ultra Bio Ozone is also a manufacturer and seller of hot tubs, spas, jacuzzis and water vending machines. From catalogue or custom-made.
THE ULTRA-BIO-OZONE® WATER TREATMENT SYSTEM
combines UV and ozone. Two completely different processes, working in tandem to disinfect and sterilise water without chlorine or chemicals.
Swiss Thai Water Solution Co., Ltd.
111 Moo.6 Tambon Khunkong,
Amphoe Hangdong,
50230 Chiang Mai, Thailand
Email
contact@water-solution.ch
Opening times
Monday to Friday from 8 am to 5pm
AVI Swiss Group SA
Administration:
Avenue de la Gare 36,
2012 Auvernier Suisse.
Warehouse:
Rue des Draizes 7
2000 Neuchâtel Suisse.
Factory: (100% subsidiary of AVI Swiss Group SA.)