Ecological natural swimming pool
Alternative to design a natural swimming pool, organic swimming, outdoor or indoor
Evolution and adaptation of the Ultra-Bio-Ozone® treatment to optimize the biological purification of water by bio-filtration:
Ecological natural swimming pool. Alternative to design a natural swimming pool, Organic swimming, outdoor or indoor swimming. After many requests for existing baths we wanted to offer a disinfection compatible with aquatic life, in order to offer safer water at the sanitary level, We have adapted the disinfection equipment so that it is compatible with the life of the baths , and we have successfully installed this set throughout France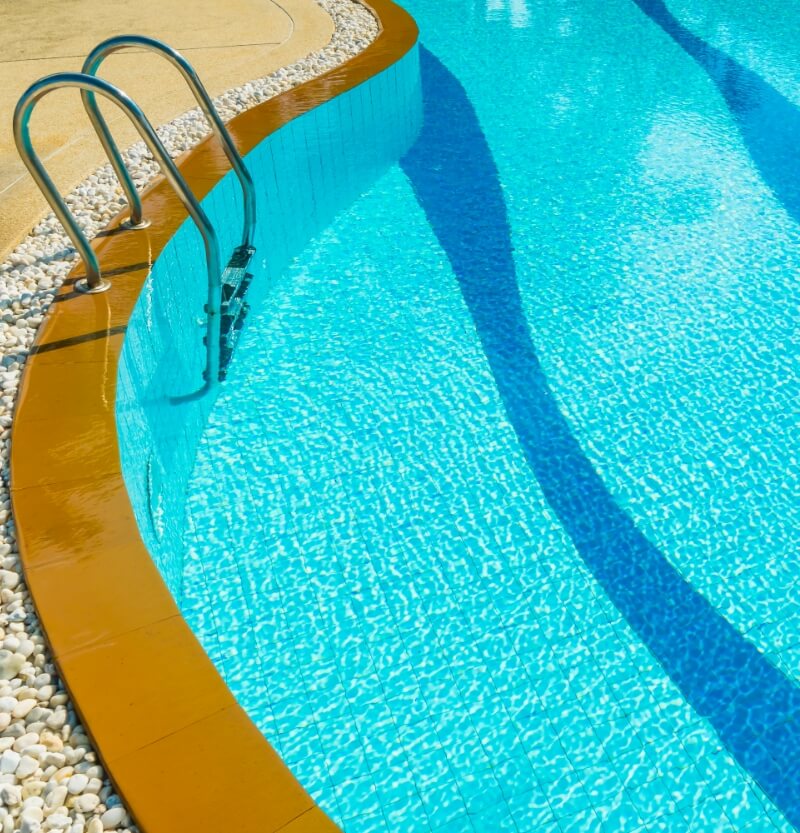 THIS ASSOCIATION IS INTENDED FOR CUSTOMERS WISHING TO BATH IN LIVING WATER, DISINFECTED WITHOUT CHEMICALS
For new constructions
As a replacement for systems with chemical treatment
As a replacement, or in addition to simple lagoon systems
Why choose Ultra-Bio-Ozone® disinfection:
At the outlet of the system, there is a total absence of chemicals for disinfection
Stainless steel
Presence of a large chamber dedicated to water / ozone contact
Ozone destroyer before leaving the system.
Complete electrical box, with programming via a PLC
Ease of implementation
Ozone oxidation
UV-C sterilization
Oxygenation
BATH IN PURE, HEALTHY, NATURAL, 100% ORGANIC WATER YES, IT IS POSSIBLE !!!
Conditions for enjoying bathing water without any residual chemicals:
Ecological natural swimming pool
Have a lagoon or a biological filter (with the bio-filter the shock ozone option is only used in the event of strong growth of microorganisms).
When filling the basin, check the level of lime in the water, if it is important, it is necessary to act and reduce it, because the lime can then generate a significant proliferation of algae.
Flocculation is strongly recommended after 1 week of operation or after each major water change (more than 30%).
For good mixing of the pool water, an automatic swimming pool robot (bottom, walls, water line) is strongly recommended. The robot will have a brushing action to loosen the nascent microalgae, which will be sucked up by the filtration before being destroyed.
Without the robot the water will be clear, but algae can be present on the walls, just like in a river, a mountain lake or swimming with a lagoon.
In normal mode, Ultra-Bio-Ozone® triggers a deozonization device which destroys the ozone. The ozone molecule (O3-powerful oxidant) after bacteriological treatment will return to its original
Oxygen (O2) state before leaving the system. All bacteriological treatment takes place in the system.
You should know that the water will remain clear, even if there is algae contamination on the bottom or the walls. In fact, the water (unlike the walls) passes regularly through the lagoon or the bio-filter then into the Ultra-Bio-Ozone® system which destroys bacteria, viruses and algae.
Extract from the article: www.rue89lyon.fr/ swimming pool no more chlorine makes way for organic swimming. (click for the full article): :
Overall, no ARS has decreed that biological (ecological) baths be closed. This means, hollow, that the quality of the water would be good despite the absence of phytosanitary products to disinfect.
In any case, the water is transparent. However, there is still a green deposit at the bottom of the pool. We have seen it in Rivier'Alp, at Les Echelles. It is a bio-film, a kind of algae that forms in reaction to the sun. (Note: or a river, a lake)
Audrey Goguillot, the head of the leisure center, explains:
"The quality of the water is perfect. But like in an aquarium, a biofilm gradually forms. We pass the robot in the morning but it comes back because we are in a natural environment. "(Note: this is why we recommend the daily use of a robot on the walls and back.)
"The water should be more transparent next year," continues Audrey Goguillot. "Above all, the big negative point is the current impossibility of designing closed natural swimming pools that could operate twelve months out of the year. The companies, Green Concept like its competitor Bio Nova, only offer summer swimming pools, for municipalities as well as for individuals ". (Note: this is one of the major differences with the Ultra-Bio-Ozone® system, which allows you to equip open or closed basins equipped with a bio-filter).

ULTRA-BIO-OZONE® SWITZERLAND.
Specialists in 100% organic water and surface treatment. Ultra Bio Ozone is also a manufacturer and seller of hot tubs, spas, jacuzzis and water vending machines. From catalogue or custom-made.
THE ULTRA-BIO-OZONE® WATER TREATMENT SYSTEM
combines UV and ozone. Two completely different processes, working in tandem to disinfect and sterilise water without chlorine or chemicals.
Swiss Thai Water Solution Co., Ltd.
111 Moo.6 Tambon Khunkong,
Amphoe Hangdong,
50230 Chiang Mai, Thailand
Email
contact@water-solution.ch
Opening times
Monday to Friday from 8 am to 5pm
Remote control
by UBO Application
Remote control. This is an application that we have developed for our UBO customers in order to make our system easier to use and more convenient.
AVI Swiss Group SA
Administration:
Avenue de la Gare 36,
2012 Auvernier Suisse.
Warehouse:
Rue des Draizes 7
2000 Neuchâtel Suisse.
Factory: (100% subsidiary of AVI Swiss Group SA.)